Publishing is integral to the Institute's research activity. In addition to its quarterly research journals the Institute publishes books. Over the years it has published more than 100 books and monographs in Arabic, English, Urdu and Persian on various subjects including Islamic Law, Jurisprudence, Economics, Political Science, Natural Sciences, History, Education, etc. More than a dozen manuscripts of classical significance in the fields of Islamic Law, Jurisprudence, History and Ta╖awwuf have also been edited and published. Another ambitious project relates to the publication of the works of the Great Books of Islamic Civilization series. During the last few years the Institute has made concerted efforts to improve the production quality of its publications by ensuring better standards of printing and designing so that the books are reorder-friendly and their aesthetic appeal matches the quality of their contents. The success in this regard is hopefully reflected in the journals and books published during the last few years. This aspect has acquired an added significance in view of the fact that the Institute is reorganizing its marketing network to more effectively cater to both the internal and foreign demand for its publications. The number of its titles finding their way into foreign markets is growing and international readership is constantly expanding. Main Languages of Publications English Urdu Arabic and Persian.
The books published by the institute can be directly purchased at discounted prices from the Publications Section, IRI, Faisal Masjid Complex, Islamabad, Pakistan. (Phone 92-51-2254874; Fax 92-51-9260769).
Holy Quran with English Translation (M.M. Pickthall)
The Qur'anic Concept of History (Mazheruddin Siddiqi)
Islamic Methodology in History (Fazlur Rahman)
The Emergence of Islam (Muhammad Hamidullah, Transl. Afzal Iqbal)
Concept of Muslim Culture in Iqbal (Mazheruddin Siddiqi)
The Socio-Political Thought of Shah Wali Allah (Muhammad al-Ghazali)
The Political Thought of Ibn Taymiyah (Qamaruddin Khan)
Ideology of Pakistan (Sharif al Mujahid)
Muslims and the West: Encounter and Dialogue (Eds. Zafar Ishaq Ansari, John L. Esposito)
Modern Reformist Thought in the Muslim World (Mazheruddin Siddiqi)
Searching for Solace : A Biography of Abdullah Yusuf Ali, Interpreter of the Qur'an (M.A. Sherif)
Muslim Understanding of Other Religions: A study of Ibn Hazm's Kitab al-Fasl fi al-Milal wa al-Ahwa' wa al-Nihal (Ghulam Haider Aasi)
Maulana Sayyid Abul Hasan Ali Nadvi: Hayat-o-Afkar ke Chand Pehloo (Ed. Safir Akhtar)
Imam Abu Hanifah: Hayat, Fikr aur Khidmaat (Eds. Muhammad Tahir Mansoori, Abdul Hie Abro)
Mujam Istilahat-i-Hadith (Dr. Sohail Hasan)
Islamic Renaissance in South Asia 1707-1867: The Role of Shah Wali Allah and His Successors (Mahmood Ahmad Ghazi)
The Conclusive Argument from God: Shah Wali Allah of Delhi's Hujjat Allah al-Baligha (Transl. Marcia K. Hermansen)
To God Belong The Names Most Beautiful (Neyyar Ehsan Rashid)
Transition to a Riba Free Economy (Waqar Masood Khan)
Madani Muashra (Ahd-i-Risalat Main) (Akram Zia al-Umari, Transl. Azra Nasim Farooqi)
Imam Muhammad Bin Hassan Shaybani aur un ki Fiqhi Khidmat (Dr. Muhammad al-Dasooqi, Tranls. Shabbir Ahmad Jami'i, Dr. Mohammad Yousuf Farooqi)
Hikmat-e-Iqbal (Muhammad Rafiuddin)
Introduction to Muslim Contributions to Science and Technology (Mazhar M. Qurashi)
Ijtimai Ijtihad: Tasawwur, Irtiqa aur Amali Soortain (Ed. Muhammad Tahir Mansoori)
Ahkam-i-Talaq (Habi-ur-Rehman)
Ahkam-i-Bay (Muhammad Tahir Mansoori)
Atharvin Sadi Easvi main Barr-e-Saghir Main Islami Fikr Kay Rehnuma (Ed. Muhammad Khalid Masud)
The Early Development of Islamic Jurisprudence (Ahmad Hasan)
Principles of Islamic Jurisprudence (The Commandment of Shari'ah and Juridical Norm) (Ahmad Hasan)
Islamic Legal Philosophy: A Study of Abu Ishaq al-Shatibi's Life and Thought (Muhammad Khalid Masud)
Shatibi's Philosophy of Islamic Law (Muhammad Khalid Masud)
Theories of Islamic Law (Imran Ahsan Khan Nyazee)
Islamic Jurisprudence (Imran Ahsan Khan Nyazee)
The Doctrine of Ijma' in Islam: A study of the Juridical Principle of Consensus (Ahmad Hasan)
Crime and the Islamic Doctrine of Preventive Measures (Dr. Mohammad Muslehuddin)
Analogical Reasoning in Islamic Jurisprudence: A study of juridical principle of Qiyas (Ahmad Hasan)
Judicial System of Islam (Ghulam Murtaza Azad)
The Muslim Law of Divorce (K. N. Ahmed)
Landlord and Peasant in Early Islam: A Study of the Legal Doctrine of Muzara'a or Sharecropping (Ziaul Haque)
Islamic Law of Business Organization: Partnerships (Imran Ahsan Khan Nyazee)
Al-Kindi: The Philosopher of the Arabs (George N. Atiyeh)
Amir Khusro-Dehlivi (Life and Poetry) (Syed Sabahuddin Abdur Rehman) Out of Stock
Islamic Education: Its Form and Features (Dr. Mohammad Muslehuddin)
Muslim Military History: A Preliminary Bibliography (Muhammad Naeem)
Islam and Evolution of Science (Muhammad Saud)
Islam in History and Society (Malek Bennabi, Trans. Asma Rashid)
The Scientific Method of Ibn al-Haytham (Muhammad Saud)
Sales and Contracts in Early Islamic Commercial Law (Abdullah Alwi Haji Hassan)
Islam and Economic Development (M. Umer Chapra)
Manual of Style (Muhammad Khalid Masud, Muhammad Naeem)
Islamic Research Institute Library Resources and Services (S.A. Zafar)
Islam and Everyday Living (Muhammad Zubair Farooqui)
Revivalism and Renaissance in Muslim India (1707-1867) (Out of Print)
Family Laws of Iran (Dr. Sayyid Ali Reza Naqavi)
Iqbal's Reconstruction of Ijtihad (Muhammad Khalid Mas'ud)
Islamic Jurisprudence and the Rule of Necessity and Need (Dr. Mohammad Muslehuddin)
The Refutation by Alexander of Aphrodisias of Galen's Treatise on the Theory of Motion (Nicholas Rescher, Michael E. Marmura)
International Islamic Conference (Ed. Dr. M.A. Khan)
Islam and Secularism in Post-Kemalist Turkey (Muhammad Rashid Feroze)
Izz al-Din al-Sulami: His Life and Works (Sayyid Rizwan Ali)
Index of Islamic Studies (Vol. 1 to 20) (Ahmad Khan)
Catalogue: National Exhibition of Books on Sirah 1984 (Reader: Muhammad Khalid Masud)
Workshop on Technical Editing (Ed. Dr. M. Khalid Masud)
Constitution of Islamic Republic of Pakistan 1973 (Arabic)
Al-Kindi wa Ara'uhu al-Falsafiyyat (Arabic) (Dr. Abdul Rahman Shah Wali)
Maqsud al Muminin (Arabic) (Libayazid al-Ansari, Ed. Dr. Mir Wali Khan al-Masudi)
Kitab al-Infaal (Arabic) (Raziuddin Abi al-Fazael Al-Hasan Bin Mohammad Bin Al-Hassan Al-Saghani, Ed. Dr. Ahmad Khan)
Kitab al-Nafs wal al-Ruh (Arabic) (Al-Imam Fikr al-Din Mohammad Bin Umar al-Razi, Ed. Dr. Muhammad Saghir Hasan Al-Masumi)
Imam Razi's 'IIm al-Akhlaq: Kitab Al-Nafs wa'l-Ruh wa Sharh Quwahuma (M. Saghir Hasan Ma'sumi)
Al-Rustamiyyat (Arabic) (Abi Sa'id Muhammad Bin Muhammad Al-Rustami Al-Isbahani, Dr. Abu Mahfooz al-Karim al-Masumi)
Al-Rasi'il al-Qushayriyyah (Arabic) (Abi Al-Qasim Abdul Karim Bin Hawazan Al-Qushayri, Transl. Dr. Pir Muhammad Hasan)
Inbi'ath al-Islam fi Al-Andulas (Arabic) (Ali al-Muntasir al-Kitani)
Kitab al-Amwal (English/Arabic) (Abu Ja'far Ahmad Ibn Nasr al-Daudi, Ed. & Trans. Abu'l Muhsin Muhammad Sharfuddin)
Ikhtilaf al-Fuqaha (Arabic) (Al-Imam Abi Jafar Ahmad Bin Muhammad al-Tahawi, Ed. Dr. Muhammad Saghir Hasan al-Masumi)
Kitabl al-Muntakhab fi'l Fiqh (Arabic) (Out of Print)
Kitab Ma'dan al-Jawahir ba-Tarikh al-Basra wa al-Jazair (Arabic) (Shaykh Numan Bin Muhammad Bin al-Iraqi, Ed. Dr. M. Hamidullah)
Al-Ubab al-Zakhir wa al-Lubab al-Fakhir Vol. I-IV (Arabic) (Abi al-Fazael Al-Hasan Bin Muhammad Bin Hasan al-Saghani, Ed. Dr. Pir Muhammad Hasan Al-Makhdoomi)
Kitab al-Siyar al-Saghir (Muhammad Ibn al-Hasan al-Shaybani, Transl. Mahmood Ahmad Ghazi)
Sharh-e-Majallah (Allama Mohammad Khalid Attasi, Transl. Mufti Amjad al-Ali)
Musnad Imam Abò Hanifah (Arabic) (Al-Imam Abu Naeem Ahmad Al-Subhani, Ed. Dr. Muhammad Abdul Shaheed Naumani)
Kitab al-Fiqh al-Nafi' (Arabic) (Abi Al-Qasim Muhammad Bin Yousuf Al-Samarqandi, Ed. Dr. Ahmad Khan)
Mu'jam al-Safar (Arabic) (Hafiz Abu Tahir Al-Silafi, Ed. Dr. S.M. Zaman)
Taqwim-e-Tarikhi (Urdu) (Abdul Quddus Hashmi)
Majmua Qawanin-i-Islam Vol.I-VI (Urdu) (Dr. Tanzil-ur-Rahman)
Kitab al-Amwal (Urdu) (Imam Abu Ubayd Al-Qasim Bin Sallam, Transl. Abdur Rahman Tahir Surti)
Barr-e-Saghir Pak-o-Hind Main Nizam-e-Adl Gustari (Prof. Muhammad Abdul Hafiz Siddiqui)
Khutbat-i-Bahawalpur (Urdu) (Dr. Muhammad Hamidullah)
Musawwadah Qanun-e-Qisas-o-Diyat (Urdu) (Ed. Mahmood Ahmad Ghazi)
Kitab al-Luma' fi al-Tasawwuf (Urdu) (Abu Nasar Sarraj Tusi, Transl. Dr. Pir Muhammad Hasan)
Risalah Qushayriyyah (Urdu) (Imam Abu al Qasim Abdul Karim Bin Hozan Qushayri, Transl. Dr. Pir Muhammad Hasan)
Sharh Adab al-Qazi (Vol. I-IV) (Urdu) (Sadar al-Shaheed, Transl. Saeed Ahmad)
Dhabiha Key Ahkam-wa-Masail (Urdu) (Abdullah Abdul Rahim Al-Abadi, Transl. Hafiz Muhammad Abdul Ghaffar)
Adab al-Qadi (Urdu) (Dr. Mahmood Ahmad Ghazi)
Mauzuat-i-Qur'an aur Insani Zindagi (Urdu) (Khawaja Abdul Waheed)
Imja aur Bab-i-Ijtihad (Urdu) (Kamal Farooqi, Transl. Mazheruddin Siddiqi)
Urdu Main Fanni Tadween (Urdu) (S.M. Naz)
Ahkam-i-Balughat (Urdu) (Mahmood Ahmad Ghazi, Abdur Rahim Ashraf Baloch)
Qisas-o-Diyat (Urdu) (Transl. Muhammad Mian Siddiqui)
Ahkam-i-Rehn, Kifalah wa Hawalah (Urdu) (Ghulam Abdul Haq Muhammad)
Ahkam-i-Shirkat (Urdu) (Dr. Hafiz Muhammad Younas)
Tafsir Maturidi (Sura Fatiha) (Urdu) (Imam Abi Muhammad Bin Muhammad Abu Mansur al-Maturidi, Transl. Dr. Muhammad Saghir Hassan Masumi)
Tarikh-e-Ulum main Tahdhib-e-Islami Ka Muqam (Dr. Fuad Sezgin, Transl. Dr. Khurshid Rizvi)
Dawa'i Shafi (Urdu) (Imam Ibn Qayyim al-Juzia, Transl. Muhammad Ismail Godharvi)
Nizam-i Zakat aur Jadid Ma'ashi Masail (Muhammad Yousuf Guraya)
Khutbah-e-Tabuk (Urdu) (Transl. Maulala Syed Abdul Quddus Hashmi)
Usul-e-Fiqh aur Shah Wali Allah (Urdu) (Dr. Mazhar Baqa)
Islami Riyasat ka Maliyati Nizam (Urdu) (Prof. Rafiullah Shahab)
Andalus ki Islami Mirath (Urdu) (Ed. Dr. Sahibzada Sajid-ur-Rahman)
Islami Riyasat main Muhtasib ka Kirdar (Urdu) (Dr. M.S. Naz)
Al-Dirayah fi Usul al-Hadith (Urdu) (Mufti Amjad Al-Ali) Out of Stock
Kitab al-Risalah (Urdu) (Imam Muhammad Bin Idrees Shafi'i, Transl. Maulala Mufti Amjad Al-Ali)
Ulum al-Qur'an (Urdu) (Muhammad Mian Siddiqui) Out of print
Hujjiat-e-Sunnat (Urdu) (Shaikh Abdul Ghani Muhammad Abdul Khaliq, Transl. Muhammad Raziul Islam Nadvi)
Islami Mu'asharah ki Tasis wa Tashkil (Urdu) (Sahibzada Sajid-ur-Rahman)
Islami Andalus main Kutub Khane aur Shaiqin-i-Kutub (Urdu) (Julian Ribera Y Tarrago, Transl. Ahmad Khan)
Ahkam-i-Waqf (Urdu) (Ghulam Abdul Haq Muhammad)
Ishariyah Fikr-o-Nazar (Urdu) Vol. 21-30 (Ed. Sher Nowrooz Khan)
Quaid-i-Azam Muhammad Ali Jinnah: Shakhsiyyat wa Kirdar (Karam Haidry)
Bimah ki Shari'i Haythiyyat (Dr. Hussain Hamid Hasan, Transl. Abdul Rahim Ashraf Baloch) Out of print
Hudud-o-Tazirat wa Qisas-o-Diyat (Fiqh Ja'fari) (Urdu) (Ed. Dr. Syed Ali Raza Naqvi)
Fikr-o-Nazar Kay Pandrah Saal (Urdu) (Ahmad Khan)
Urdu main Qur'an aur Hadith Kay Muhawaraat (Urdu) (Dr. Ghulam Mustafa Khan)
Usul al-Karkhi (Urdu) (Imam Ubaydullah Bin al-Husain al-Karkhi, Transl. Abdul Rahim Ashraf Baloch) Out of print
Hudud-o-Tazirat (Urdu) (Transls. Dr. Ahmad Hasan, Siddique Arshad Khilji, Ghulam Murtaza Azad)
Riba aur Mudarabat (Urdu) (Transls. Dr. Noor Muhammad Ghaffari, Muhammad Mian Siddiqui, Ghulam Murtaza Azad, Siddiqui Arshad Khilji, Abdul Rahim Ashraf Baloch)
Dastgah-i-Qada-i-Pakistan (Persian) (Hamood-ur-Rahman))
Islamic Ma'ashray Main Ghayr Muslimoon Kay Huqooq Wa Fraiaz
Khutbat-i-Madras
Fiqah-i-Islami: Dalail Aur Masail (Vol. II & III)
Islami Shariat: Maqasid Aur Masalih
Jerusalem: The Thrice Loved Land.
IRI Occasional Papers
Law of Duress in Islamic Law and Common Law: A Comparative Study (Khaled Abou El-Fadl)
The Impact of the Qur'an on the Development of Muslim Geographic Thought (Akhtar Hussain Siddiqi)
Characteristics of the Islamic State (Mohammad Hashim Kamali)
Appellate Review and Judicial Independence in Islamic Law (Muhammad Hashim Kamali)
The Significance of Shafi'i's Criticism of the Medinese School of Law (Zafar Ishaq Ansari)
Shatibi's Theory of Meaning (Muhammad Khalid Masud)
Meaning of History: A Study of the Views of Muhammad Baqir al-Sadr (Talib M. Aziz)
Tabaqat-Biography: Law and Orthodoxy in Classical Islam (George Makdisi)
Perspectives in a Religious System: The Role and Status of Poetry in Islam (Amidu Sanni)
Developmental Trends in Contemporary Muslim Experience (Louay Safi)
Early Muslim Cities in Sindh and Patterns of International Trade (Mohammad Rafique Mughal)
Social Background of a Hermeneutics of the Qur'an: The Case of Bosnia (Anto Knezevic)
Tax-Farming in Islamic Law (Qibalah and Daman of Kharaj): A Search for a Concept (Khaled Abou El-Fadl)
The Muslim Image in the Twentieth Century Anglo-American Literature (Rasha al-Disuqi)
The Radical Qur'anic Hermeneutics of Sayyid Qutb (Aref Ali Nayed)
A Renaissance of Islamic Education: Al-Hidayah Islamic Pre-School Centre in Malaysia (Anne Sofie Roald)
Muslim Diaspora: The Sufis in Western Europe (Khalid Duran)
Muslim Activism, Islamization or Fundamentalism: Exploring the Issues (James Veitch)
Islamic Resurgence and the "Problematic of Tradition" in the Modern Arab World (Ibrahim M. Abu-Rabi)
Settlement of Disputes by Arbitration under Shari'ah and at Common Law (Vincent Powell-Smith)
Traces of Early Muslim Presence in Makran (Valeria Fiorani Piacentini)
The Mosque and the Market Place: An Eighteenth Century Islamic Renaissance in West Africa (David C. Davis)
Induction, Science and Causation: Some Critical Reflections (Yamine Bouguenaya Mermer)
Islam, Science and Islamic Social Ethics (Ausaf Ali)
Elite-Formation under Colonial Rule: Capable Administrators Or Loyal Servants? A General Survey of Colonial Rule in Muslim Countries (Abdullah al-Ahsan)
Development: Ethical Competence in the Information Age (Abderrahmane Azzi)
Islamic Ecotheology Based on the Qur'an (Soumaya Pernilla Ouis)
The Notion of History in the Qur'an and Human Destiny (Yadullah Kazmi)
Islam in Southeast Asia and the 21st Century: Managing the Inevitable Challenges, Dilemmas and Tensions (Hussain Mutalib)
Shaykh Ahmad Sirhindi's Doctrine of Wahdat Al-Shuhud (Abdul Haq Ansari)
The Scope of Diversity and Ikhtilaf (Juristic Disagreement) in the Shari'ah (Mohammad Hashim Kamali)
The Revived Nation of Islam and America's Western System in the 1990s: Ambiguous Protest of a New Black Elite (Dennis Walker)
Maqasid al-Shari'ah: The Objectives of Islamic Law (Mohammad Hashim Kamali)
The Notion of Murabbi in Islam: An Islamic Critique of Trends in Contemporary Education (Yedullah Kazmi)
Languages of Change in Islamic Law: Redefining Death in Modernity (Ebrahim Moosa)
Toward Understanding America's Islamic Legacy (Samory Rashid)
Notions of 'Male' and 'Female' Among Contemporary Muslims: With Special Reference to Islamists (Anne Sofie Roald)
Her Honour: An Islamic Critique of the Rape Provisions in Pakistan's Ordinance on Zina (Asifa Qurashi)
Faith and Knowledge in Islam: An Essay in Philosophy of Religion (Yedullah Kazmi)
Matua Untouchable Writers in West Bengal: Between Islam India's Changing Upper Caste-led System (Dennis Walker)
The Right to Personal Safety and the Principle of Legality in the Shari'ah (Mohammad Hashim Kamali)
Husayn Ibn Mansur Al-Hallaj: Ideas of an Ecstatic (M. Abdul Haq Ansari)
Issues in the Legal Theory of Usul and Prospects for Reform (Mohammad Hashim Kamali)
Social Justice in Islam (Dr. Ahmad Zaki Yamani)
Islamic Education: Traditional Education or Education of Tradition? (Yedullah Kazmi)
The Islamic Art of Asking Questions: 'Ilm al-Ikhtilaf and the Institutionalization of Disagreement (John Walbridge)
The Qur'an as Event and as Phenomenon (Yedullah Kazmi)
The Greco-Syriac and Arabic Sources of Barhebraeus' Mineralogy and Meteorology in Candelabrum of the Sanctuary, Base II (Hidemi Takahashi)
"Now or Never!" Inter-Faith Dialogue and The Recovery of 'True' Hinduism as Seen in the Writings of Acharya Maulana Shams Naved 'Uthmani (Yoginder Sikand)
Values and Ethical Issues in Science and Technology: A Muslim Perspective (Mehdi Golshani)
Toward a Critical Arab Reason: The Contributions of the Moroccan Philosopher Muhammad 'Abid al-Jabiri (Ibrahim M. Abu-Rabi')
The Origin of Islam as a Social Movement (Ahmed Afzaal)
The Power of Interpretation: Is Istihsan Qiyas? (Murteza Bedir)
Understanding the Qur'an in the Light of Historical Change (Abdul Kabir Hussain Solihu)
The Rise of Christian Fundamentalism in the United States and the Challenge to Understand the New America (Muhammad Arif Zakaullah)
Repetition in the Qur'an: A Relevance Based Explanation of the Phenomenon (Salwa El-Awa)
Ibn 'Arabi's Contribution to the Ethics of Divine Names (Qaiser Shahzad)
Istihsan and the Renewal of Islamic Law (Mohammad Hashim Kamali)
The Caliphate of Reason (John Walbridge)
American Views of Islam, Post 9/11 (Joseph B. Tamney)
Teaching of Islamic Law and Shari'ah: A Critical Evaluation of the Present and Prospects for the Future (Muhammad Khalid Masud)
The Islamic Law Maxims (Khaleel Mohammed)
The Rise and Fall of Culture of Learning in Early Islam (Yedullah Kazmi)
Muslims in Slovenia (Anja Zalta)
The Raison d'etre of Madrasah Maulana Ashraf 'Ali Thanvi Introductory Remarks and English Translation (Muhammad al-Ghazali)
Islam and Peace: A Survey of the Sources of Peace in the Islamic Tradition (Ibrahim Kalin)
The Imaginal World ('Alam al-Mithal) in the Philosophy of Shah Wali Allah al-Dihalw (Fuad S. Naeem)
A Literary Critical Approach to Quranic Parables (Ayaz Afsar)
The Methodology of Abdolkarim Soroush: A Preliminary Study ( Charles D. Fletcher)
Islam in Medieval and Early Modern English Literature: A Selected Bibliography (Hafiz Abid Masood)
Inquisition Proceedings against Muslims in 16th Century Latin America (Rukhsna Qamber)
Southeast Asian Response to the Clampdown on the Darul Arqam Movement in Malaysia, 1994-2000 (Ahmad Fauzi Abdul Hamid)
Plot Motifs in Joseph/Yusuf Story: A Comparative Study of Biblical and Qur'anic Narrative (Ayaz Afsar)
Textual Analysis in Islamic Studies: A Short Historical and Comparative Survey (Fikret Karcic)
Sufism in History and its Relationship with Power (Tanvir Anjum)
Reading Strategies for Introducing the Qur'an as Literature in an American Public University (Carl W. Ernst)
Imrana: Rape, Islam, and Law in India (Barbara D. Metcalf)
Rewriting Sufi Identity in the 20th Century: The Biographical Approaches of Maulana Ashraf' Ali Thanvi and Khwajah Hasan Nizami (Marcia Hermansen)
The Emergence of Muslim Rule in India: Some Historical Disconnects and Missing Links (Tanvir Anjum)
The Questions of War and Peace in Contemporary Islamic Legal Discourse: The Contribution of Wahbah al-Zuhayli (Muhammad Tahir Mansoori)
Human Body in the Sufi Metaphysics of Muhyi '1-Din Ibn 'Arabi (Qasier Shahzad )
Modern Historiography: The Relevance of the Crusades (Khurram Qadir)
The Notions of Dar al-Harb and Dar al-Islam in Islamic Jurisprudence with Special Reference to the Hanafi School (Muhammad Mushtaq Ahmad)
Images of Religious Others in Textbooks of Religious Education for the Public Primary Schools in Bosnia and Herzegovina (Aid Smajic)
Ibn Taymiyyah's Evaluation of Istihsan in the Hanbali School of Law (Abdul Hakim al-Matroudi)
Articles of Faith and Organized Religion in Islam: Historicity and Faith and its Implications (Yedullah Kazmi)
Defending the Sufis in Nineteenth Century Hyderabad (Nile Green)
Women, Muslim Culture and the Development Discourse: The Case of Poor Pakistani Women (Meryem Zaman)
Outlines of a Unified Educational System for Muslims (Maulana Sayyid Manazir Ahsan Gilani Intr. and Tr. Madiha Younas)
Precedent in Islamic Law with Special Reference to the Federal Shariat Court and the Legal System in Pakistan (Muhammad Munir)
Towards Understanding Islamic Architecture (Spahic Omer)
The Problematic of Prophethood and Miracles: Mustafa Sabri's Response (Faruk Terzic)
Muslim-Western Cultural Encounter in the Eighteenth Century: The Impact of Hafiz Shirazi's Poetry on Europe (Gulfishan Khan)
Implementing Islamic Law within a Modern Constitutional Framework: Challenges and Problems in Contemporary Malaysia (Ahmad Fauzi Abdul Hamid)
The Clash of Civilizations Thesis and Muslims: The Search for an Alternative Paradigm (Abdullah al-Ahsan)
The Significance of Istifta' in the Fatwa Discourse (Muhammad Khalid Masud)
Dialogue Between Islam and Buddhism Through the Concept Ummatan Wasatan
(The Middle Nation) and Majjhima-Patipada (The Middle Way) (Imtiyaz Yusuf)
Recent Publications
Islamic Ma'ashray Main Ghayr Muslimoon Kay Huqooq Wa Fraiaz
Khutbat-i-Madras
Fiqah-i-Islami: Dalail Aur Masail (Vol. II & III)
Islami Shariat: Maqasid Aur Masalih
Jerusalem: The Thrice Loved Land.
To God Belong The Names Most Beautiful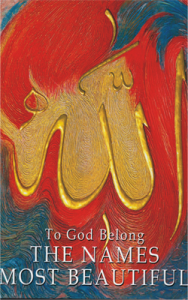 Quranic Concept of History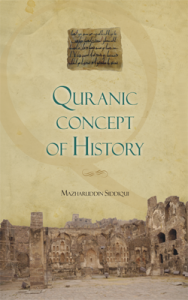 Islami Methodology in History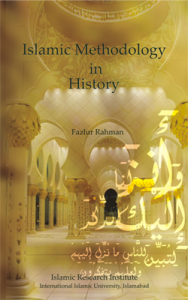 Theories of Islamic Law