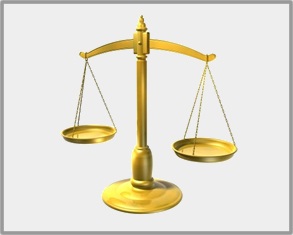 If the raison d'être of Islamic Research Institute (IRI), as its founders saw was, "to assist in the reconstruction of Muslim society on truly Islamic basis (article 197(1) of the Constitution of Pakistan, 1956)," it is the department of Fiqh and Law (formally Islamic Law and Jurisprudence Unit) that represents a significant player to achieve this goal.
Objectives of the Department
"To undertake and promote research on … administrative and political aspects of Muslim societ[ies] and polit[ies] with particular reference to Pakistan." [Hand Book and Master Plan of IRI, 1980].
To bring out the  works and academic contributions of classical Muslim jurists in the field of Islamic Law and Jurists.
To promote discourses on Islamic Law and contemporary legal issues.
To assist the Government of Pakistan and its legislature in their effort of Islamization of existing laws.
 To organize seminars, conferences and extension lectures on the themes that fall under the domain of Islamic and positive laws.
To facilitate publications of books, monographs, articles and occasional papers on its and allied disciplines.
To provide export opinion on the matters of Islamic Law.
The Department of Fiqh and Law has been fortunate to maintain its magisterial position not only within the Institute but other institutions of Islamic Law learning in the country in terms of producing high quality research on Islamic Law and its jurisprudence as well as in acquiring the services of renowned scholars of this field. It has hold international seminars that later formed a referencing source of their themes. These seminars include Imam Abu Hanifah: Life and His Contribution, Collective Ijtihad and its Application, and Islamic Legal Though in Institutions in South Asia.

Academic Facilities
The department has following facilities for various activities relating to research on Islamic Law and Jurisprudence as well as contemporary laws and legal philosophy. As research centre, the department has huge data base resource centre in the shape of books, articles, and other related material, which are related to various dimensions of legal studies.
Manuscript
Dr. Muhammad Hamidullah Library has a number of unique manuscripts on Islamic legal literature. Currently these manuscripts have been preserved and digitalized. The scholars from all over the world can utilize these manuscripts.
Event Organizing Facilities
The department can utilize various facilities for the event management that are available at Islamic Research Institute (IRI) and IIUI, such as Quaid-e-Azam Auditorium, Allama Iqbal Auditorium, Dr. Muhammad Hamidullah Library, IRI Seminar Room and IRI Press Faisal Masjid Campus, Islamabad.

Faculty Members:

1. Dr. Tanveer Ahmad
Head/Assistant Professor
Cell No. 0333-5280795
E-mail: [email protected]

2. Dr. Muhammad Ahmad Munir
Lecturer
Editor Islamic Studies
Cell No. +92 331 9374155
Email: [email protected]

Postal Address:
Department of Fiqh & Law
Islamic Research Institute
International Islamic University
Faisal Masjid Campus
P.O. Box 1035
Islamabad 44000.